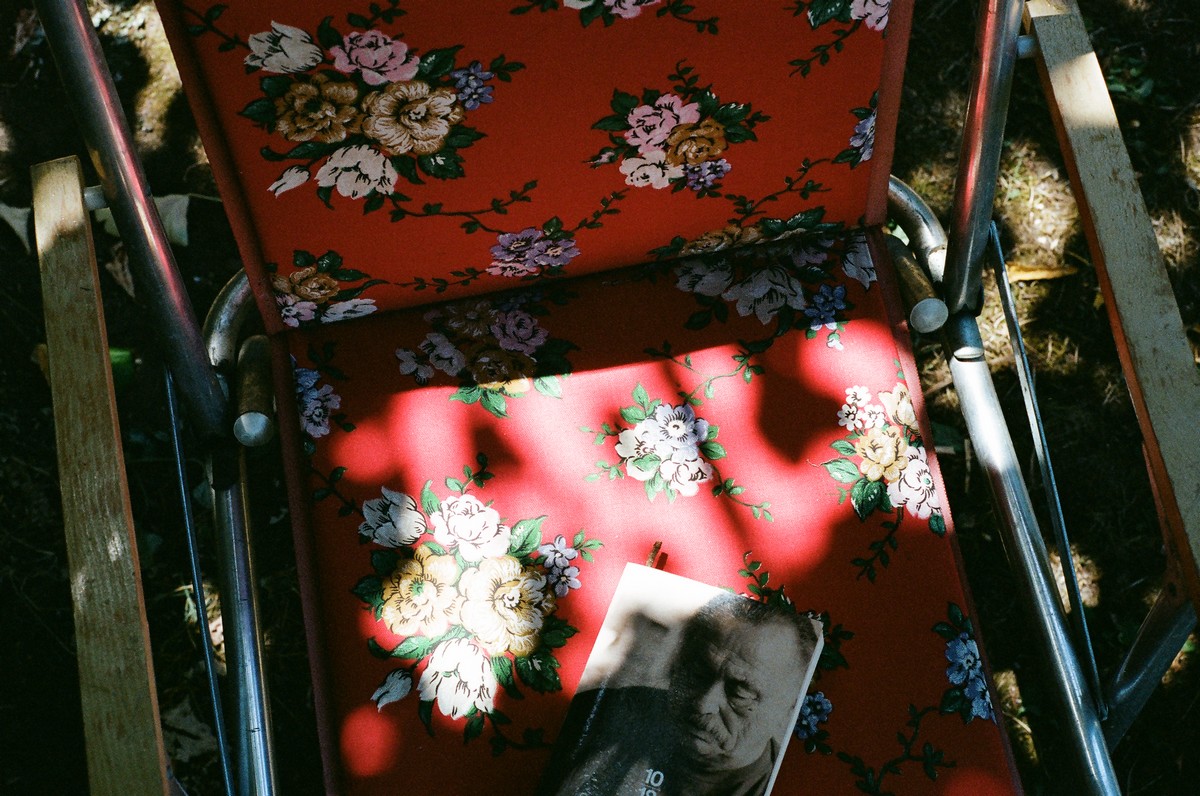 Your vegan holidays in France start now, in the Lot Valley. Where? In Capdenac-Gare, Aveyron.
Yes, us too, we didn't know it before moving there. And it all started because of a coup de foudre.
Let the story begin… (and if you want to book directly, that's here)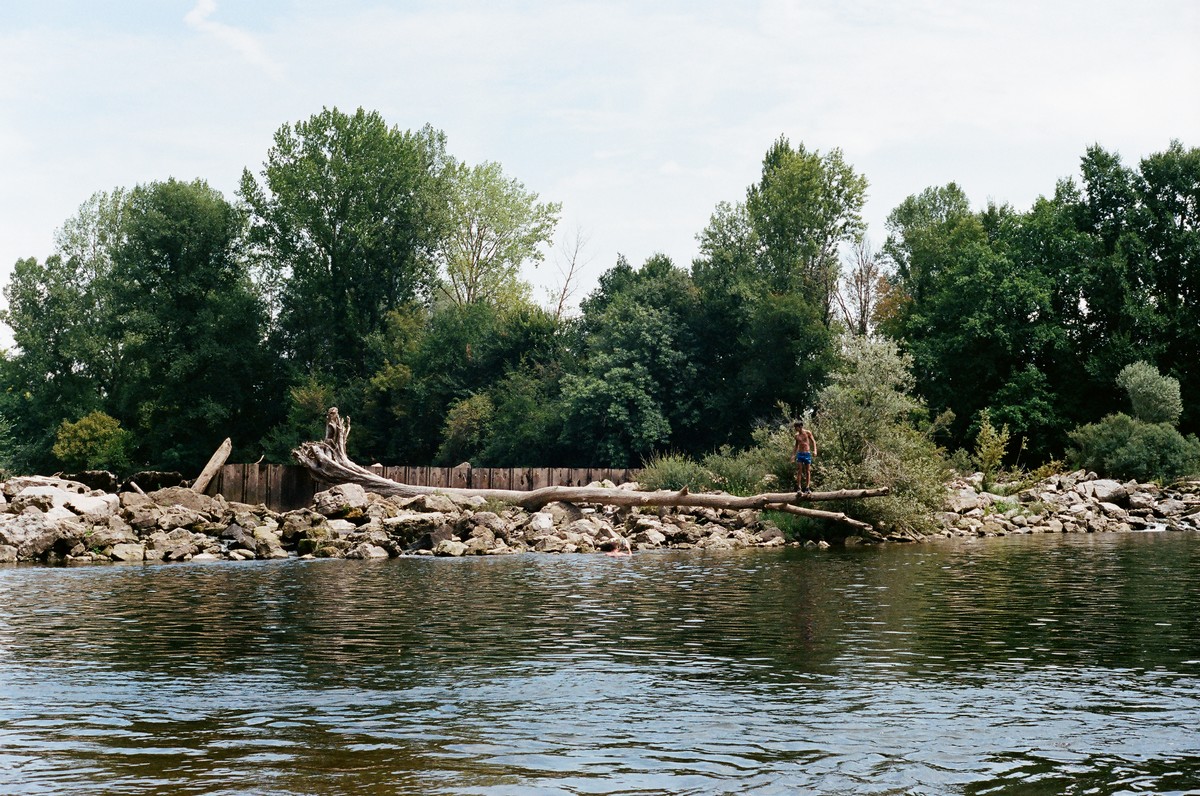 The Relais du Chien Bleu is a beautiful and tasty vegan B&B in the Lot Valley, built in 1860. If you like ancient bourgeois charm, you will fall in love with its wooden floors and its old wallpapers.
The Relais is located on the main street of Capdenac-Gare, 4500 souls. A place best described as Simply French – and that means you will find no less than four bakeries. 
Do you know Dordogne? Now, imagine Dordogne 50 years ago, make it even more rural and green and remove mainstream tourism. Add a big village with all the commodities you need (hairdresser, wine merchant, grocer, train station, you name it) and the Lot river that passes by, and there you go, you have it.
Here, we live slowly and the shops are closed during le déjeuner – as we take eating very seriously. You will see when you will have tasted the most delicious vegetables at the Saturday's marché.
Ready for your next holidays?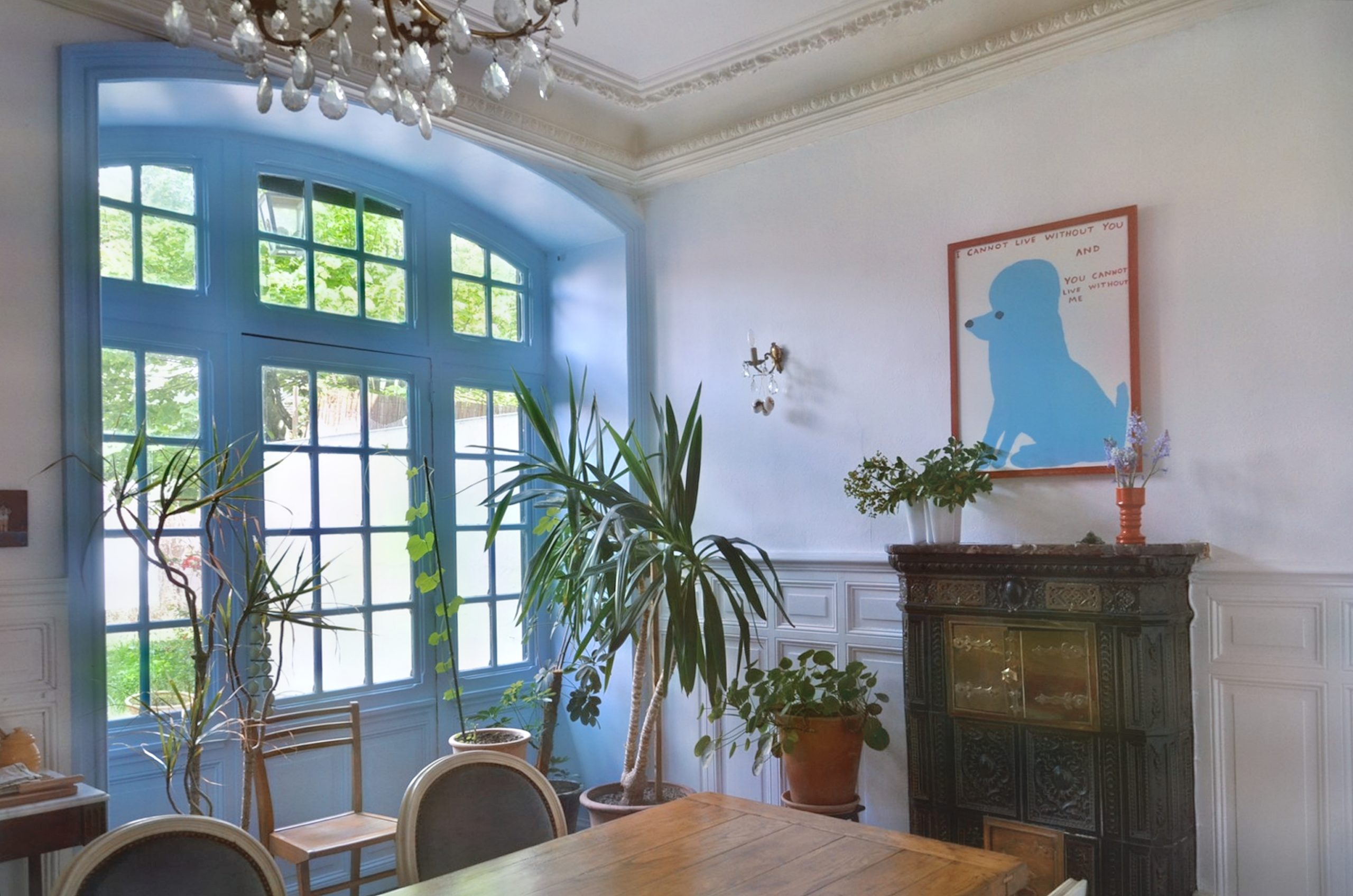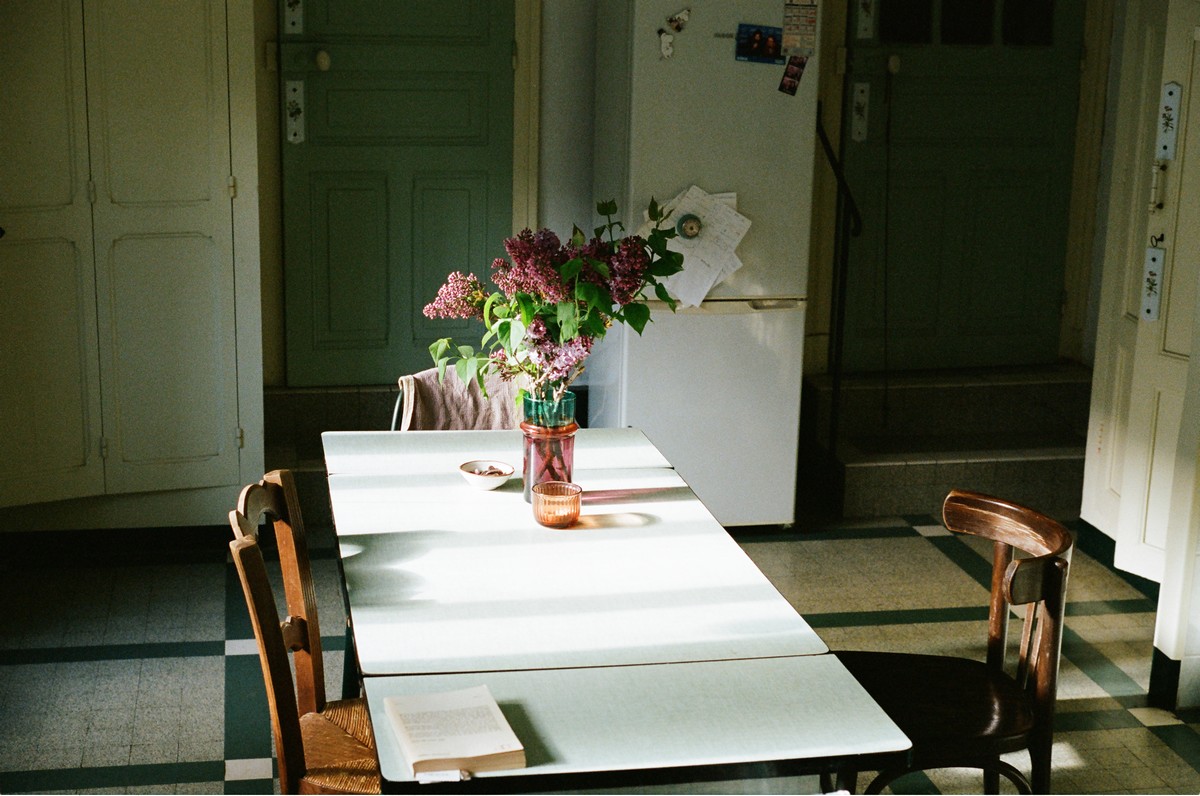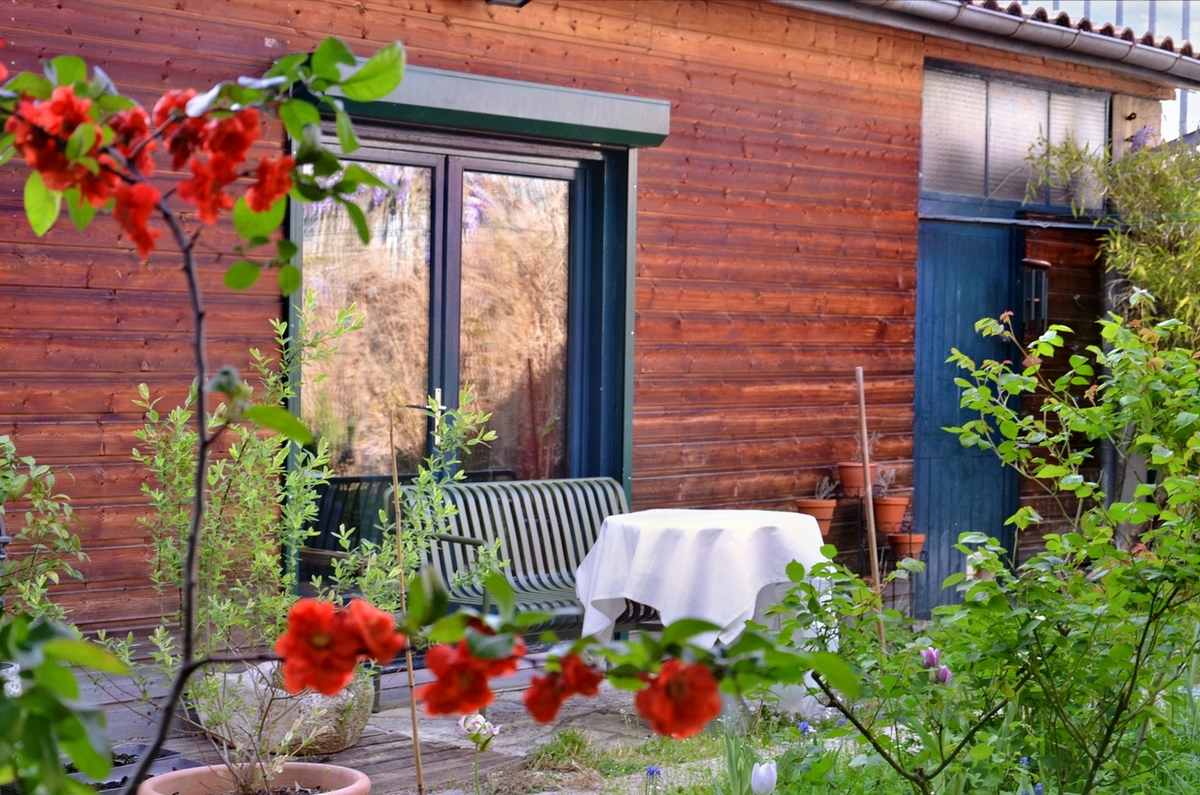 I am Fanny – yes I know, I know, but it IS a real name in France, I promise, and this is Axel. We met in Lille, where Axel is from, and felt in love. Before moving here, I also lived for ten years in Brussels.
We welcome people of any gender identity, race, ethnicity, sexual orientation, religion, nationality, you name it. We open our house, the Relais du Chien Bleu, to meet with kind and curious travellers just like you. 
On top of that, Axel writes haïkus and is a photographer. Amongst art displayed at the Relais, you will be able to spot some of his pictures.
I'm a geek that loves cooking, foraging and writing – about food, as you may have guessed.
We founded a beautiful biannual magazine called départementales, for the travel, food and film photography lovers. 
Spoiler : The issue "Entre Lot et Aveyron" is all about the area, have a look when you will be here.
It all started when being in holidays here. We thought we would spend a week, and finally, we never left…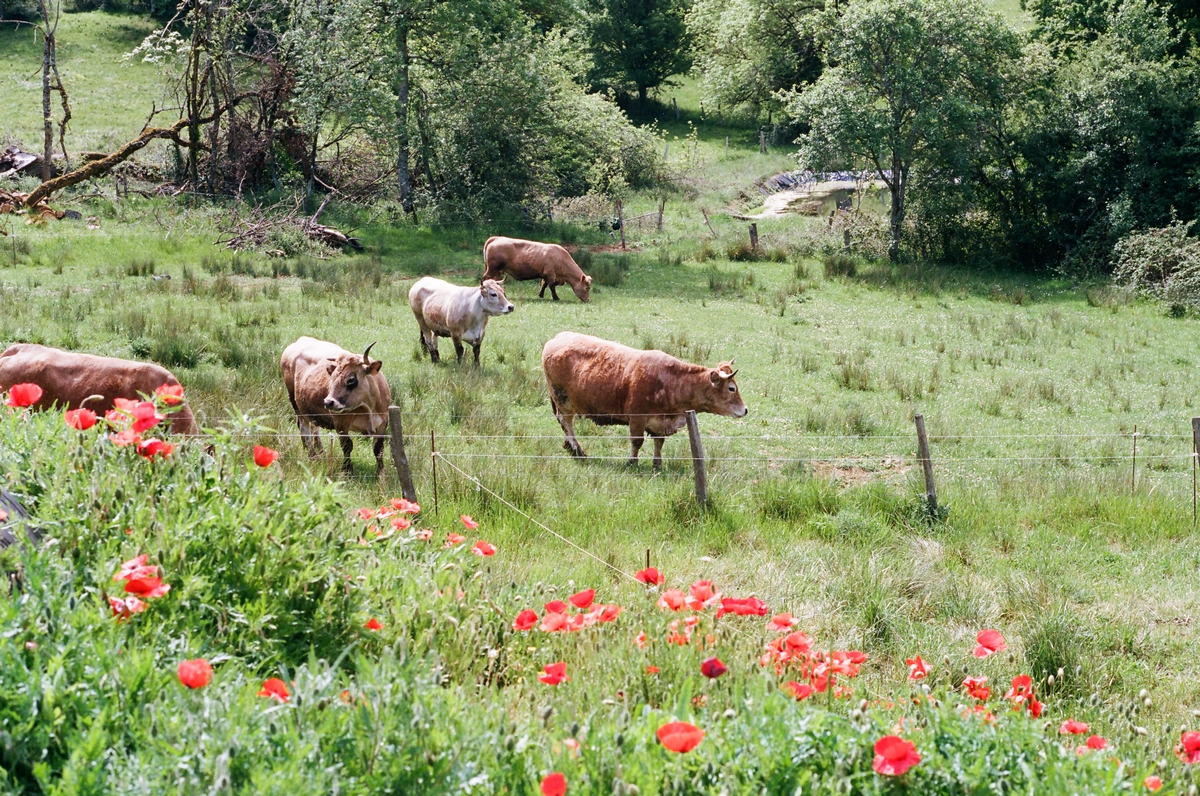 Welcome to the Relais, originally the house of Monsieur Théophile Raynal. He's a key character of the history of Capdenac-Gare. You see, he's the founder of one of the oldest canning companies of France – that still exists today. And the slow cooked dishes he made were first prepared in the kitchen we still use today at the Relais du Chien Bleu. The one where we make your daily breakfast.
Monsieur Raynal knew how to live, so he had this gorgeous home we were so lucky to find – and now share with you.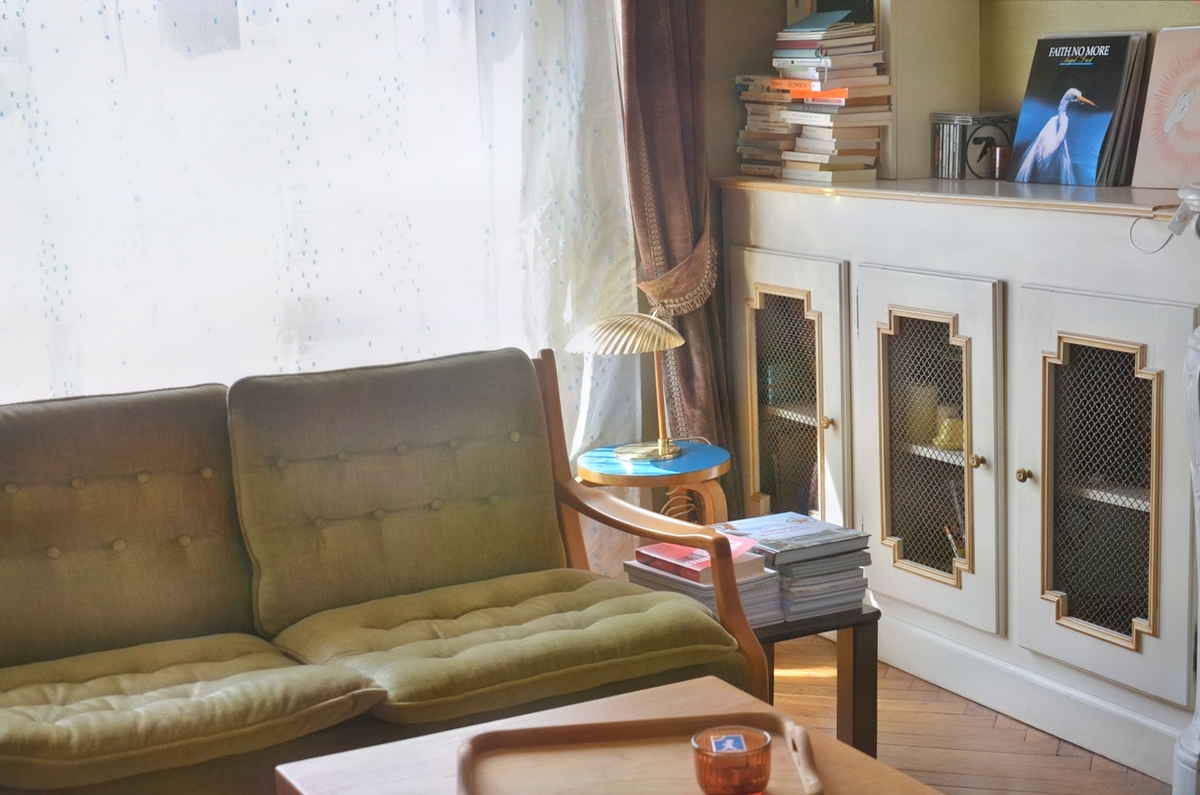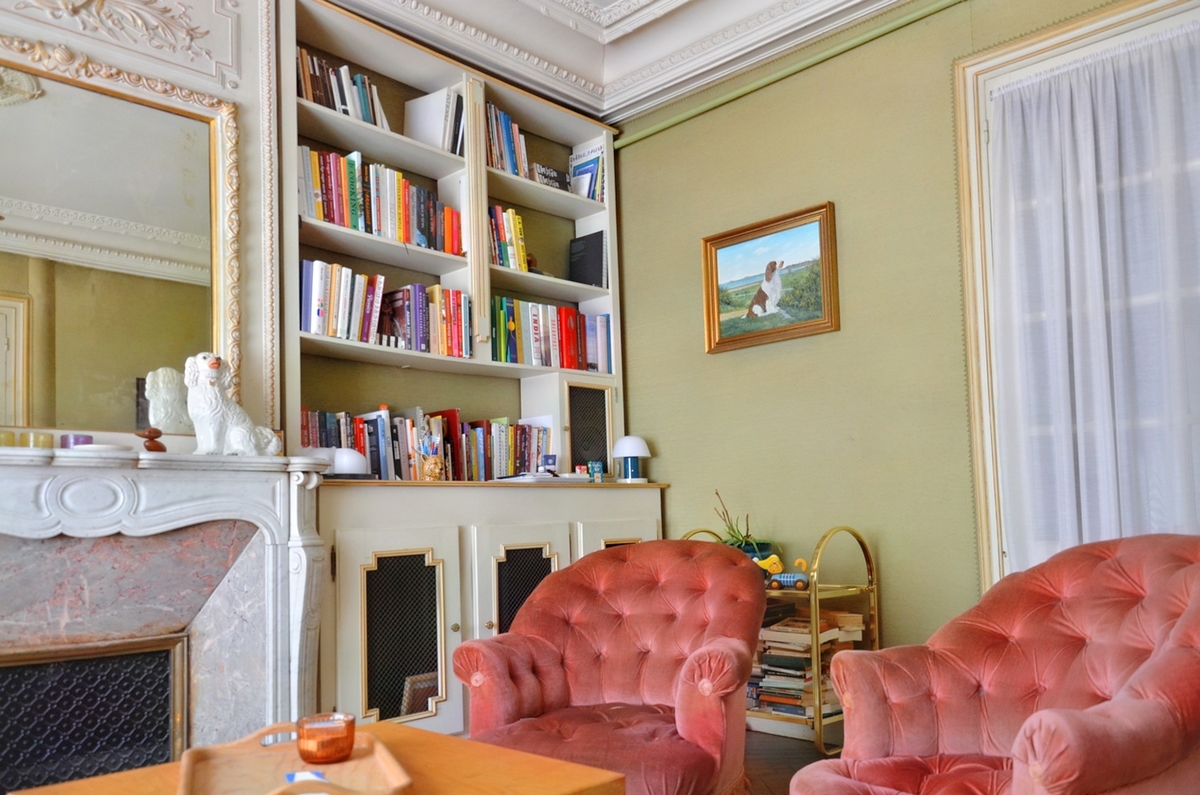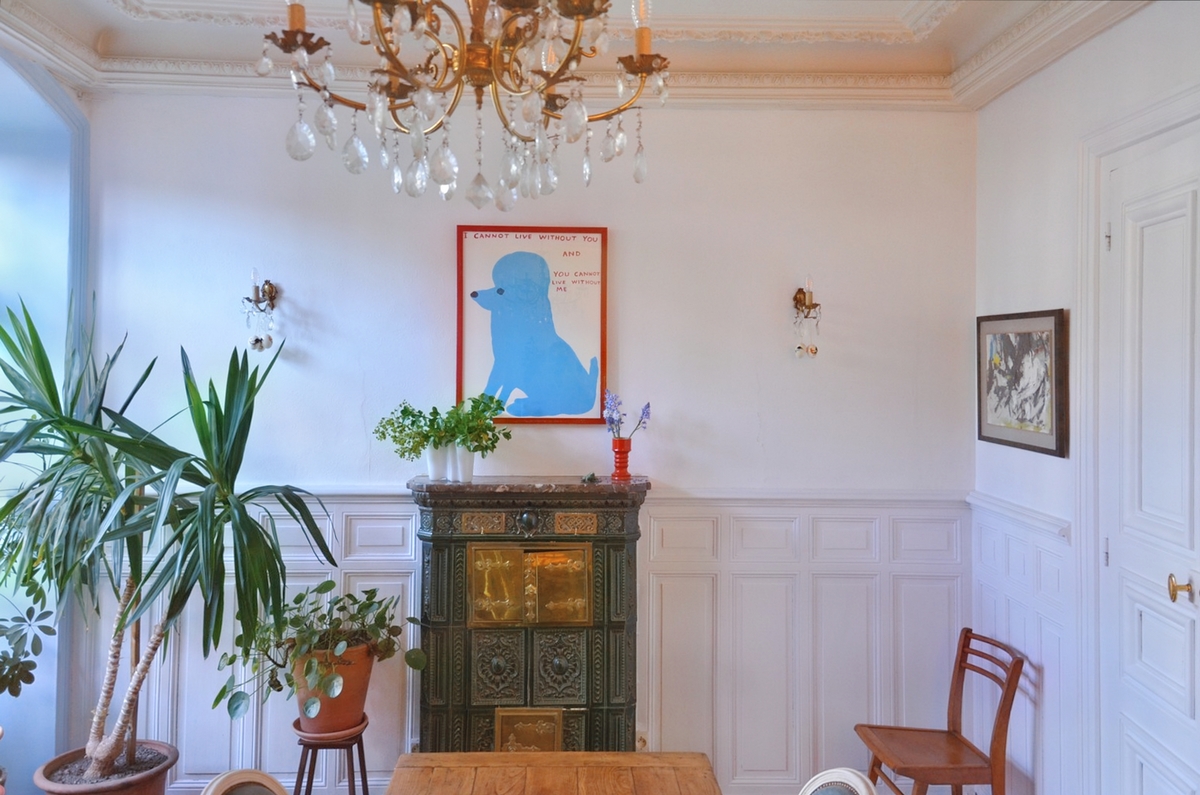 Three rooms are available, please introduce…
… Marguerite : This is the twin bedroom, for friends, couples that like to have their own bed or little ones. It has a view of the garden as well as a small terrace.
… Théophile : The perfect old school bedroom, slightly over the top with its wallpapers and matching wooden furniture. It has a double bed and even a bidet, so chic.
… Pierre : A cosy double room, all in Merlot red, with its private little washbasin. Back from the 90's transistor included.
* Good to know *
– This is a TV-free and wifi-free place so you can have time to read, dream and relax. Yes, the 4G still works wonderfully 🙂
– There is one bathroom and one toilet, that are shared between the three rooms.
– The bedrooms are located on the first floor (23 steps).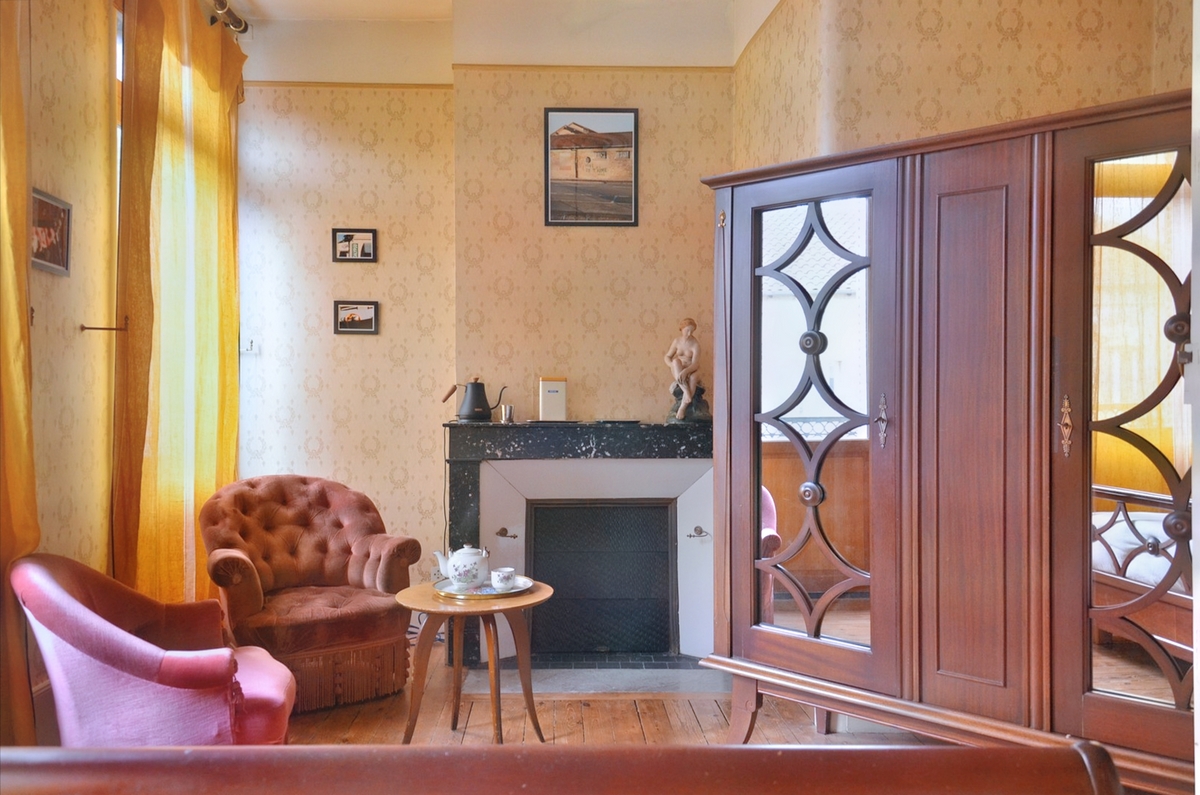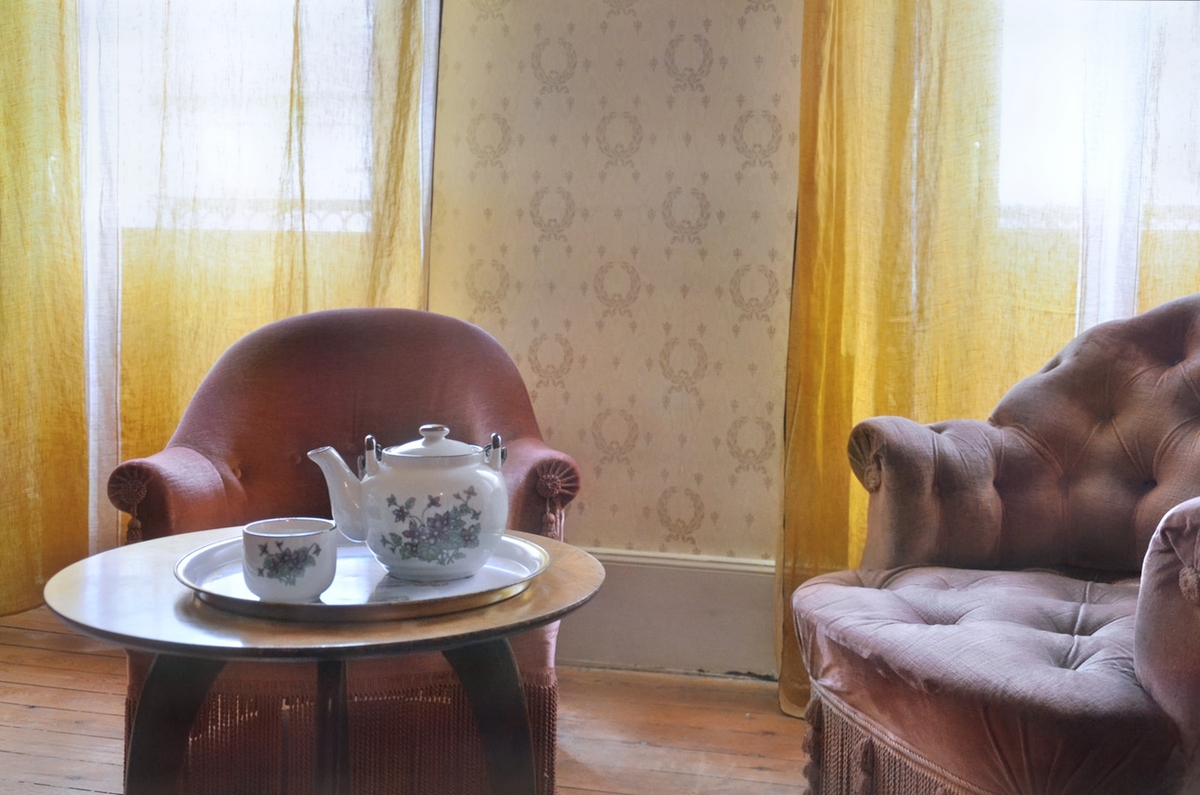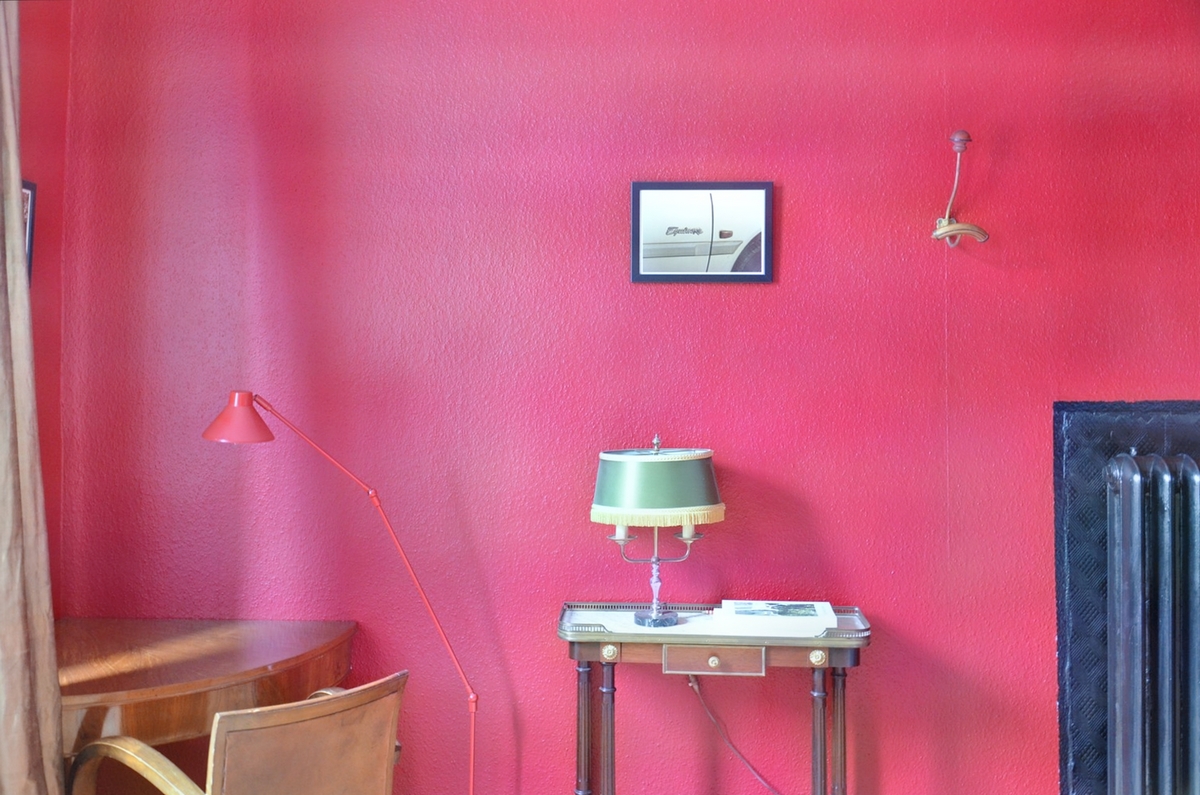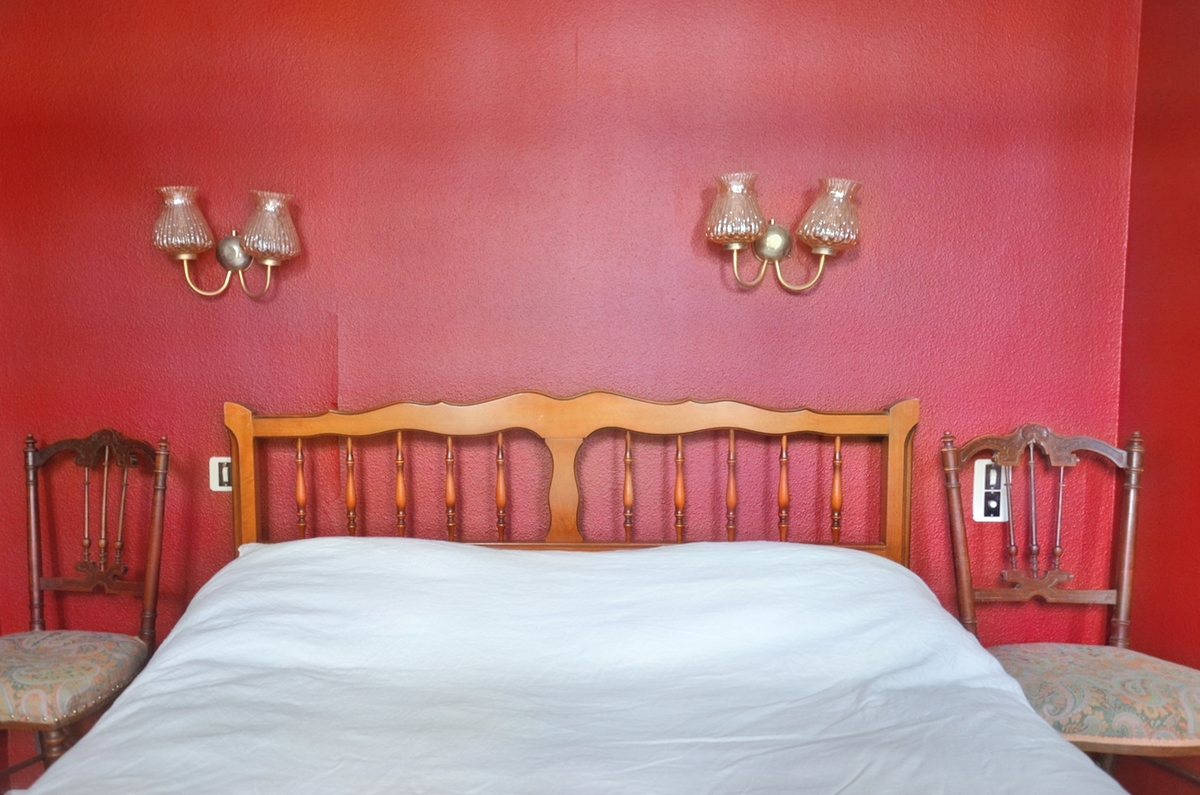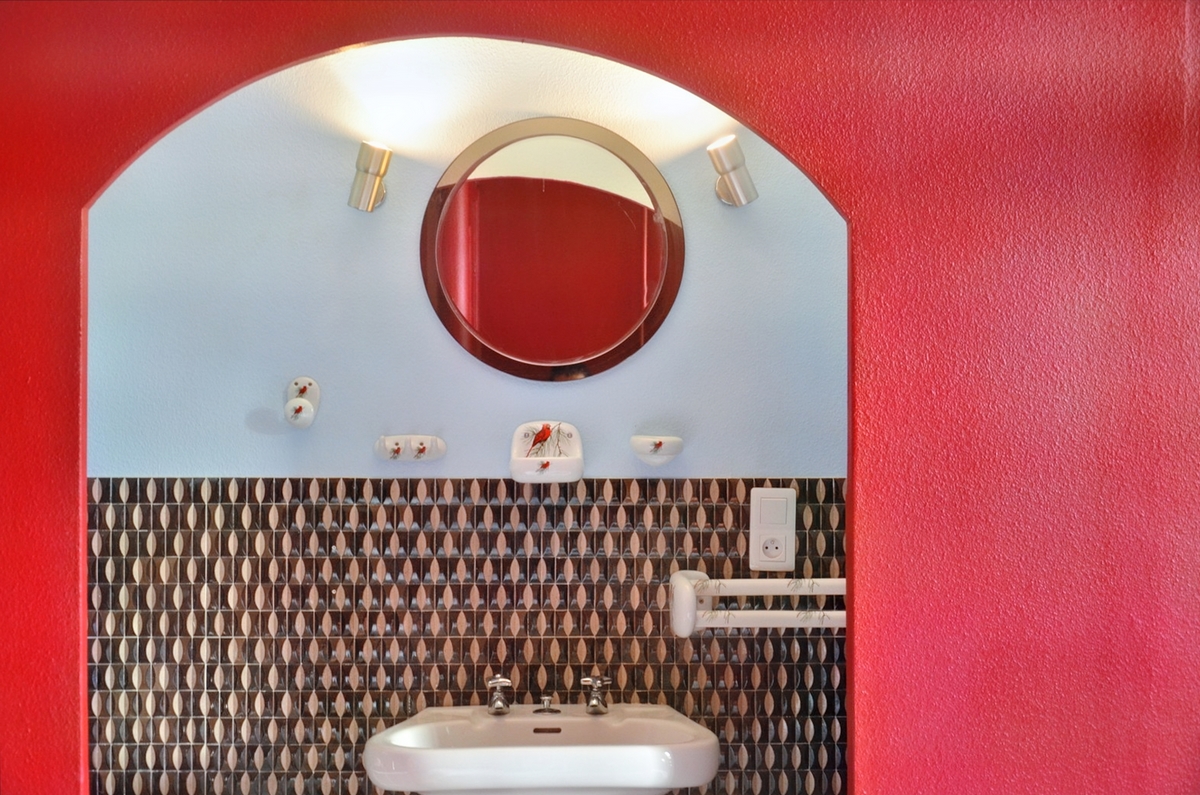 At the Relais du Chien Bleu, the food is plant based. Dinner is vegan while we provide both vegan and vegetarian options for breakfast. When you book a room, the breakfast is included. We hope you like home-made jams!
Want to learn more about food? This is the place. I love cookbooks and my collection (a few hundred!) is mostly English-speaking. So please, ask for advice and I can happily lend you some during your stay.
You want more? Come and try our Table d'Hôtes, where you can eat like us. It's all homemade and, dare we say, very good.
The menu changes everyday depending of my mood, which herbs are available in the garden and what the market has to offer.
If you are curious to discover French food with a twist, this is for you.
Bon appétit!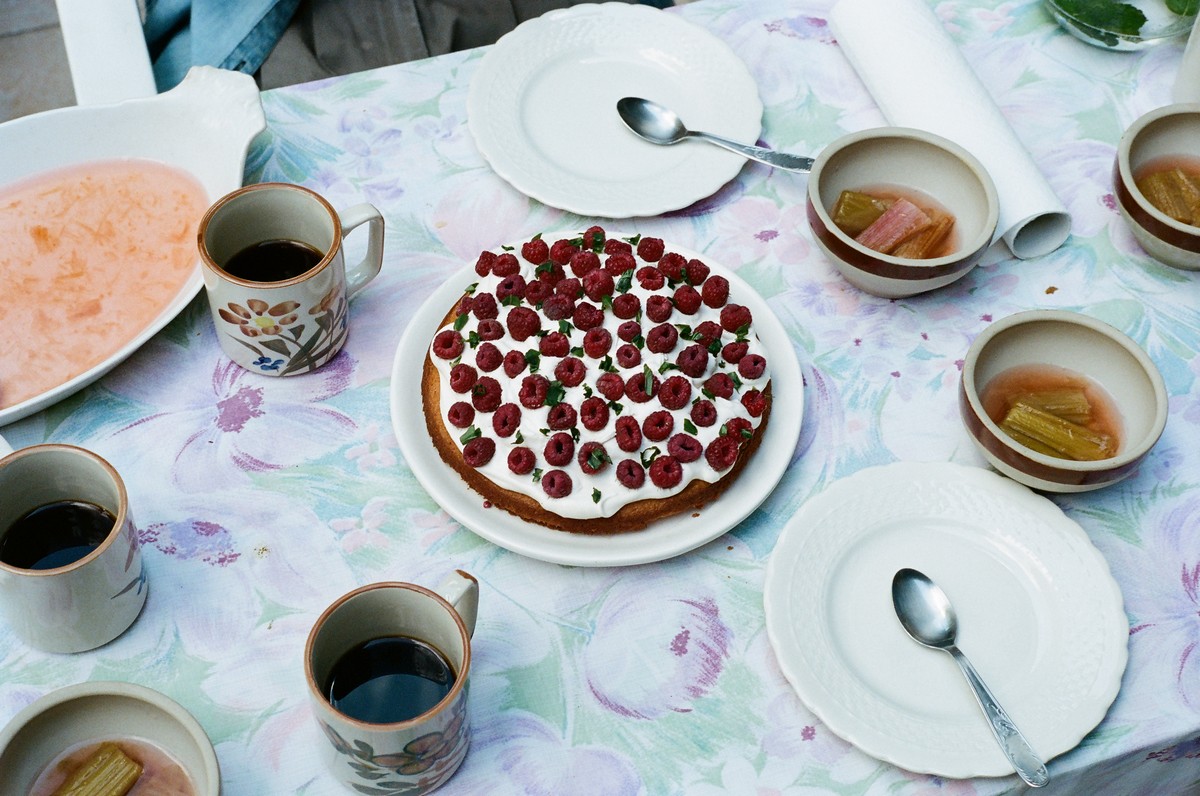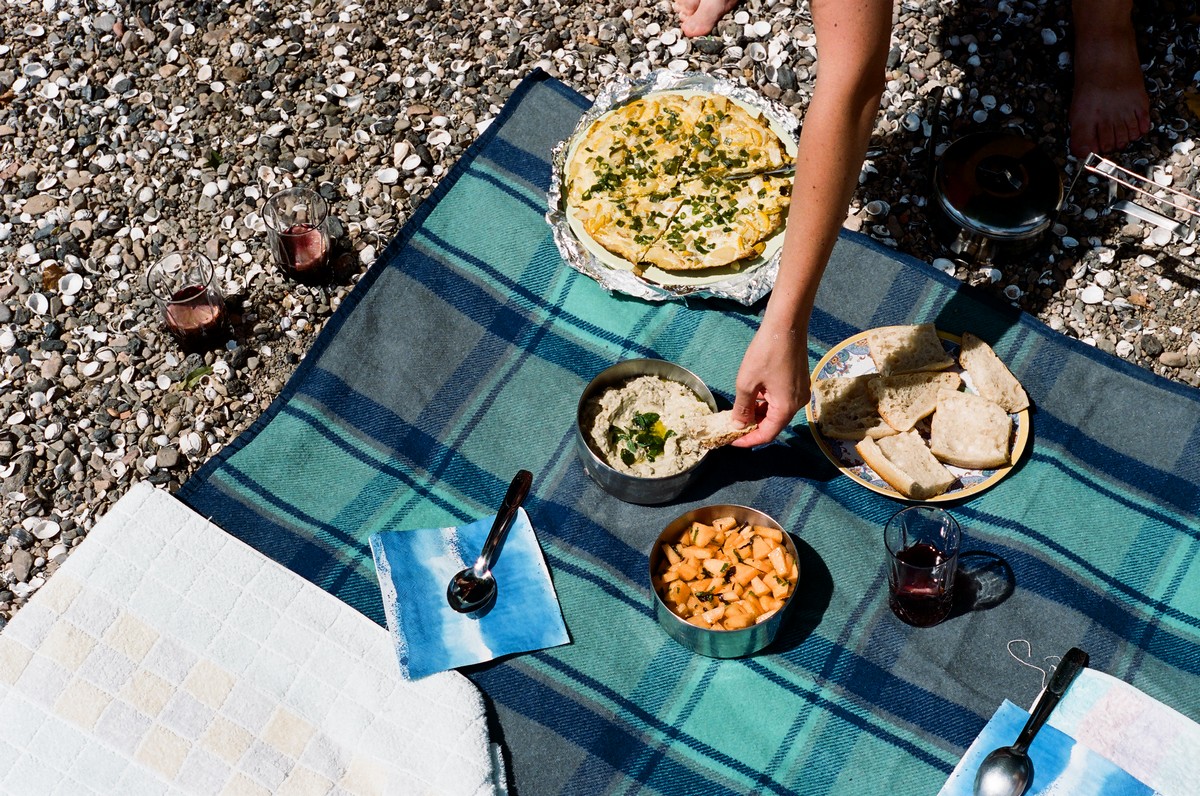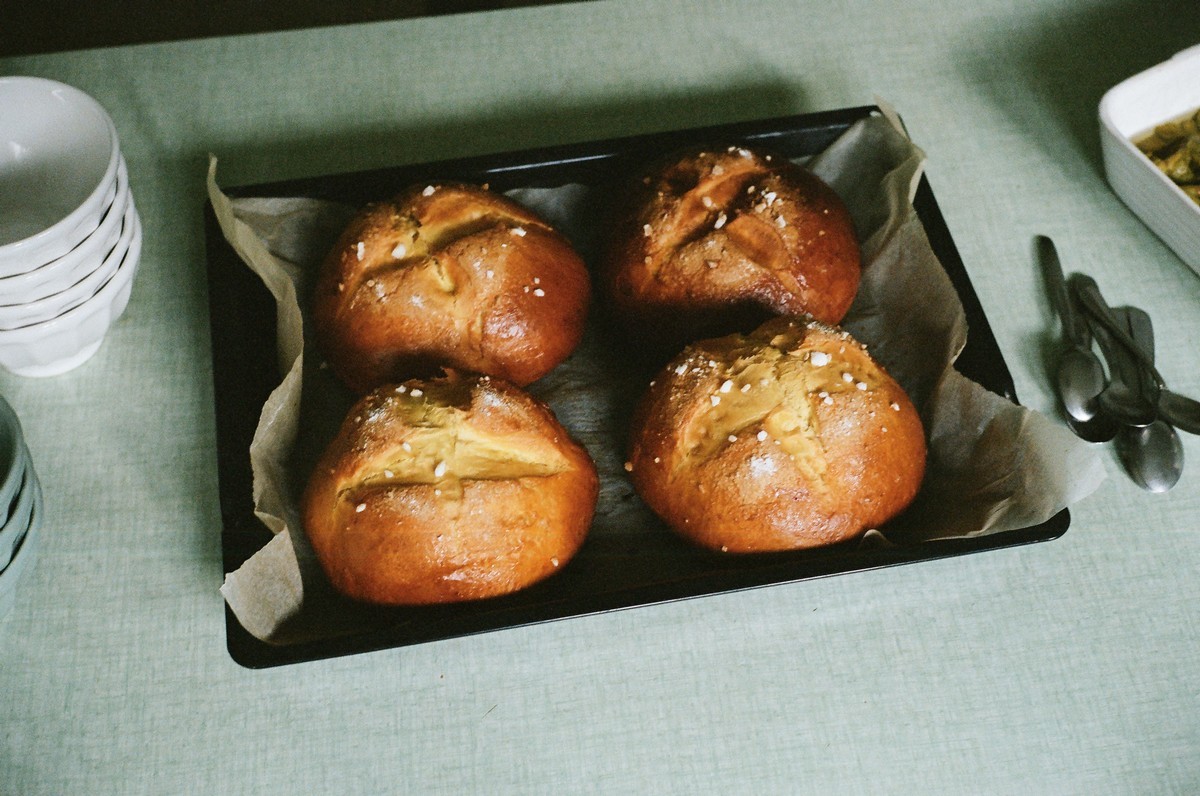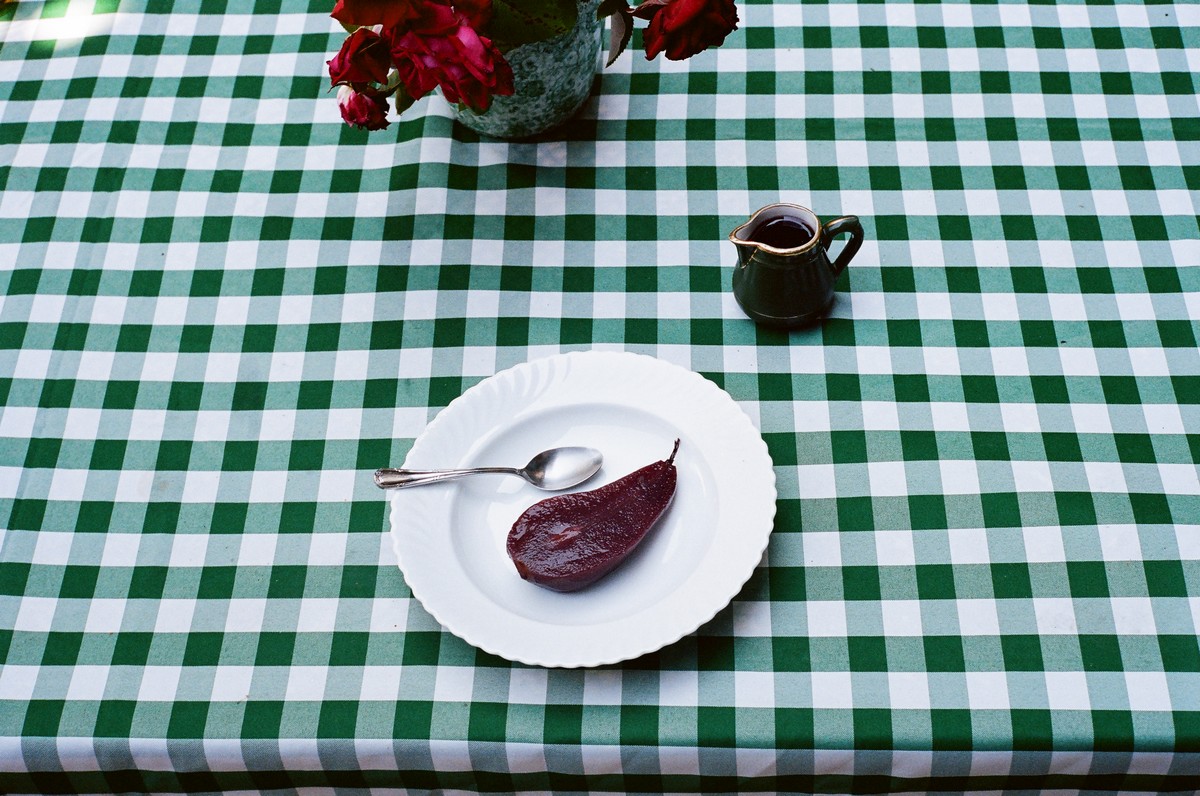 Swimming in the Lot River
Hiking a part of the iconic Santiago de Compostella trail
Discovering the Causses du Quercy
Having a pique-nique in the fields
Cycling through the hills
Enjoying a siesta by the water
Falling in love with Pierre Soulages art in Rodez
Canoeing the whole day in the Lot or the Célé 
Listening to the chipping birds
Daytripping to Figeac, Rocamadour, Cahors, Conques, Villefranche, Saint-Céré, Najac and much more
Drinking coffee on a terrace
Spending the afternoon reading
What will you start with?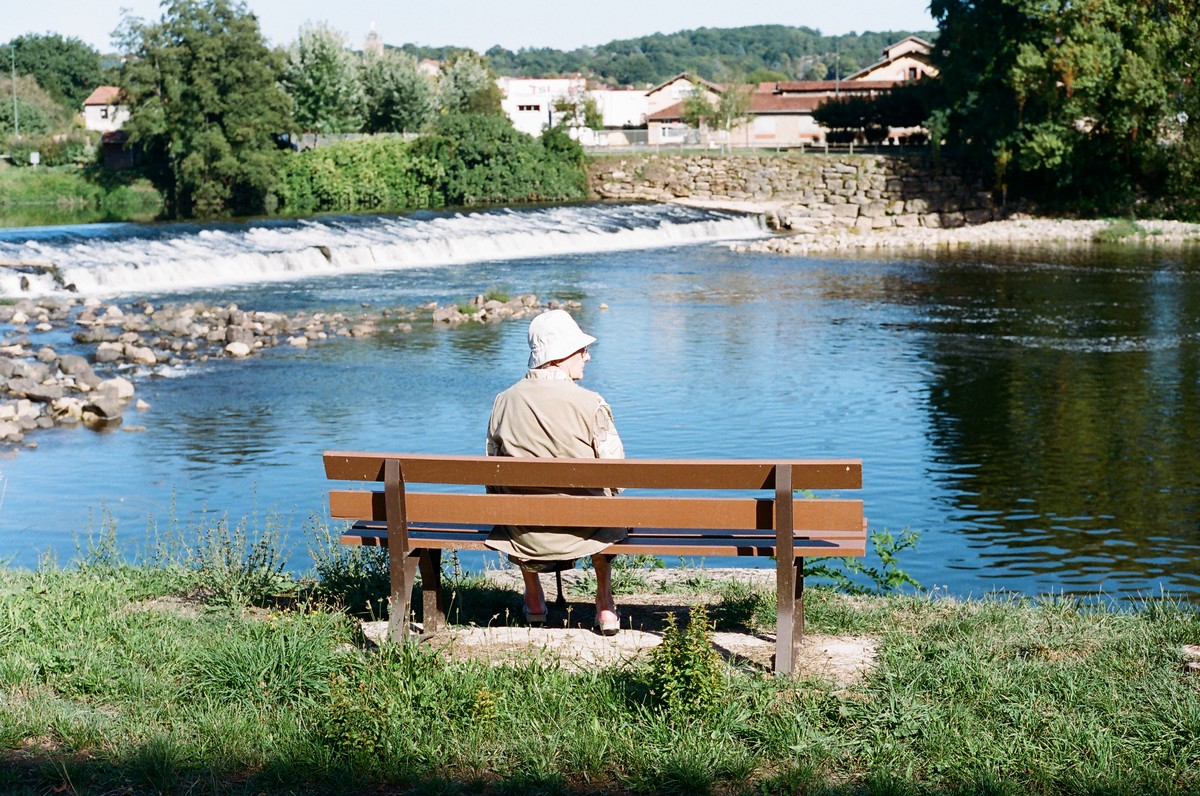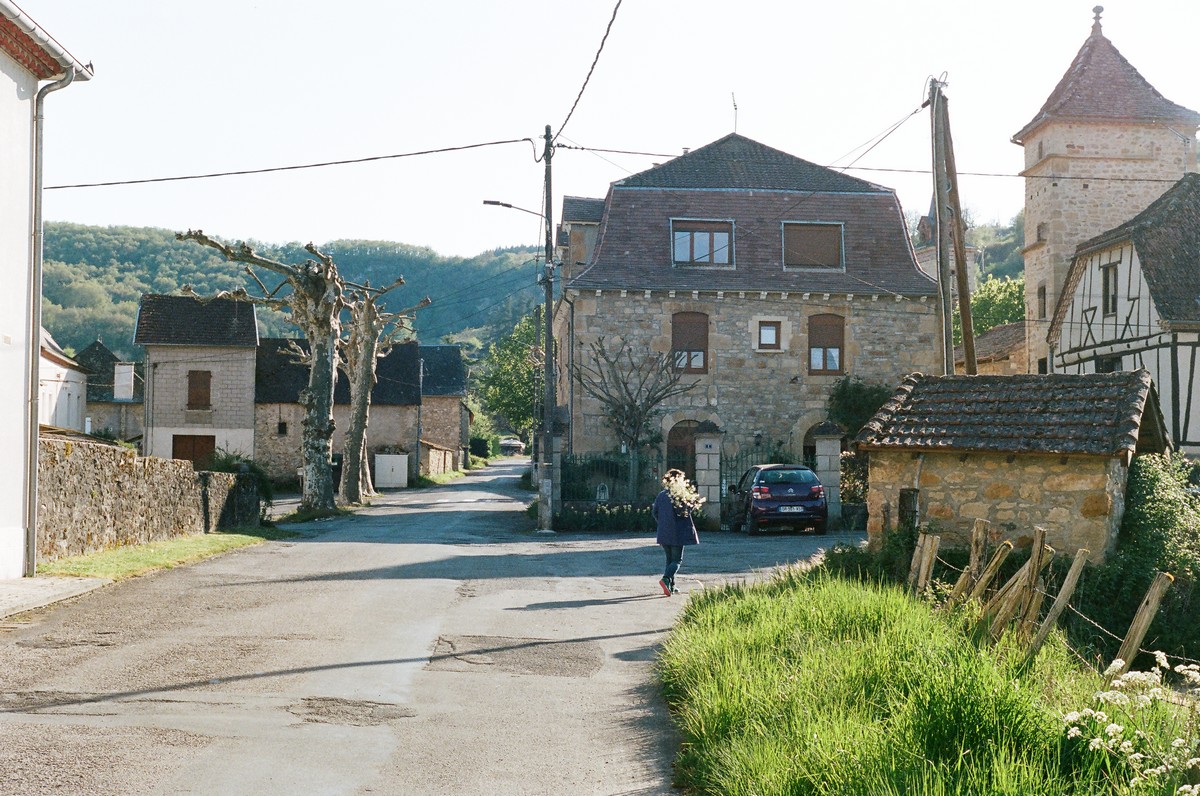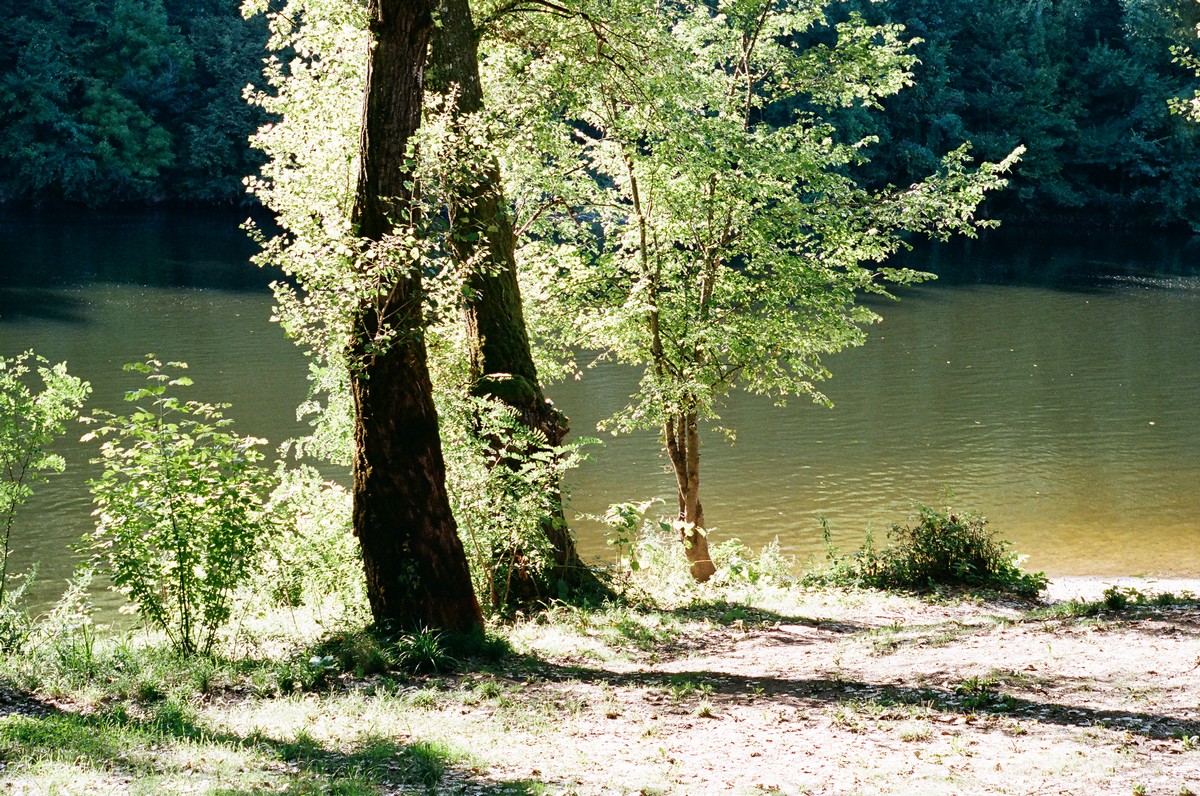 Nobody likes complicated rates, so here, the price is the same every day, all year round, for every room. It includes taxes and a delicious breakfast. 
Special opening rates
Prices valid until the 31st of December 2023
2 guests per bedroom : 80 euros per night
1 guest per bedroom : 60 euros per night
Table d'hôtes dinner : 30 euros per person
Please kindly note that animals are not accepted here. The only exception is the big loving Blue Dog artwork in the dining room.

The train station of Capdenac-Gare is a few hundred meters from the Relais du Chien Bleu. It has direct connections to Paris (both by day and night train) as well as Rodez and Brive-la-Gaillarde. You can easily reach Toulouse and Aurillac as well.
If you come by park, parking is super easy, it's just close by the pétanque fields. 
Closest airports are Rodez or Toulouse. 
Address is : 41 avenue Gambetta – 12700 – Capdenac-Gare, France (we know you want to StreetView it).
Because nothing beats a drawned map, there you go :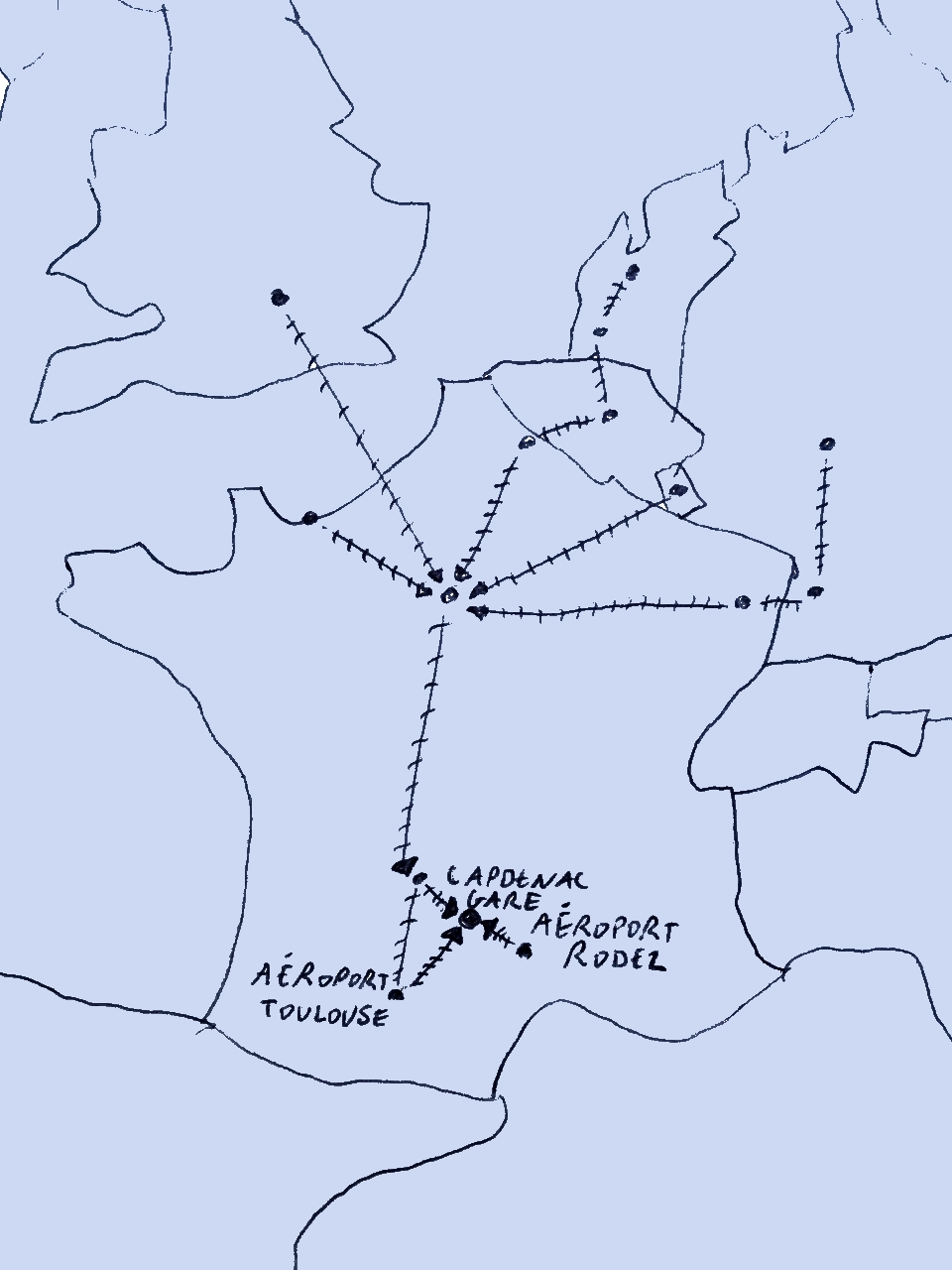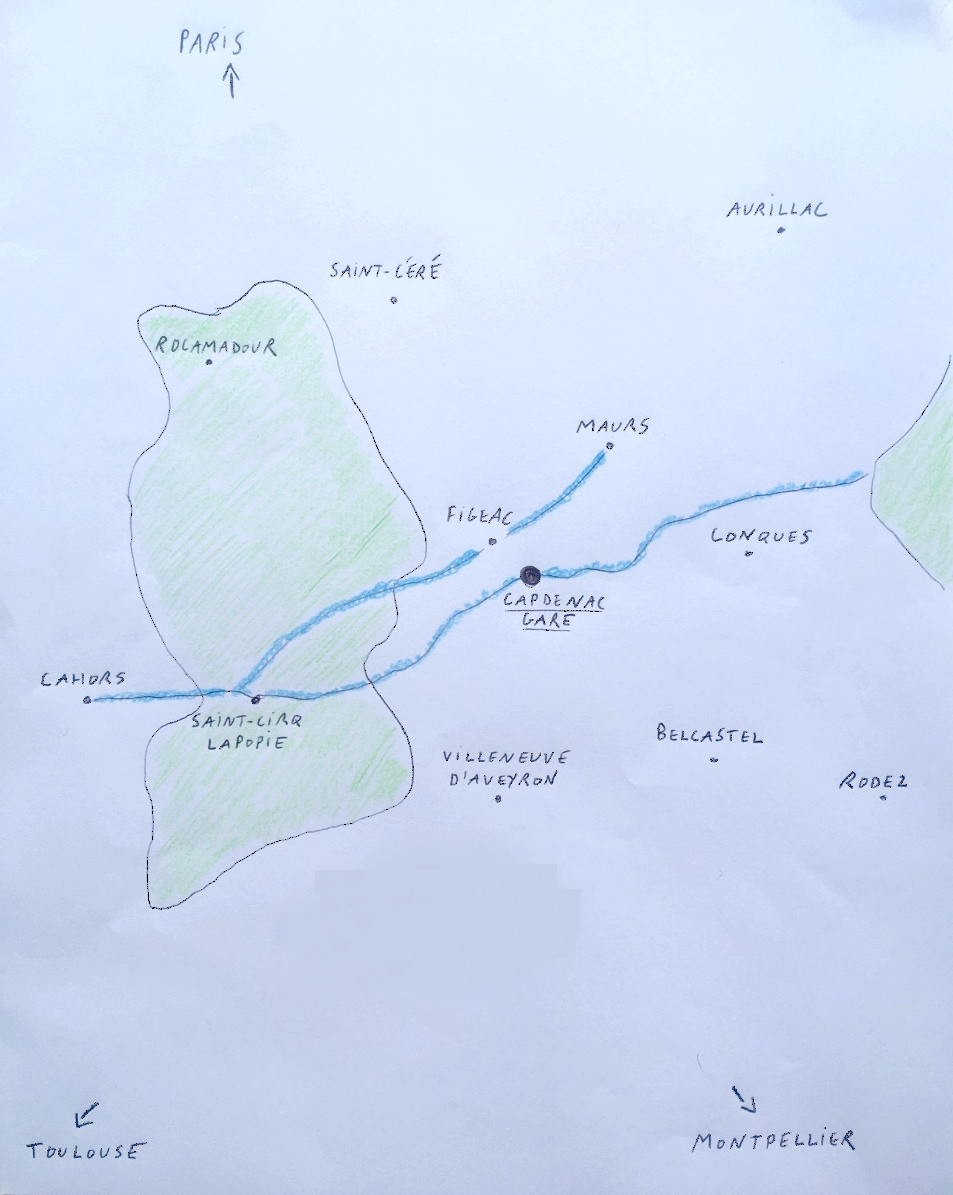 In a nutshell : You pay ahead to secure your booking and can cancel for free up to 72 hours before the booking date. You can find the complete Booking Policy here. 
Please feel in this form to send your request and start your holidays. We're looking forward to meeting you.